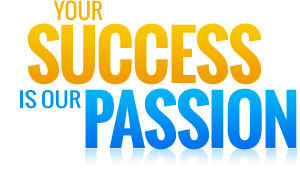 Connect with Us!


Why Outdoor Delivers:
 * Approximately 3.3 times as many prospect impressions per dollar than radio.
 * More than 3 times as many prospect impressions per dollar than television.
 * More than 6.6 times as many prospect impressions per dollar than newspapers.
 * More than 5.5 times as many prospect impressions per dollar than magazines.
SOURCE: OAAA Marketing
 * And 10.3 times more impressions than the cost of direct mail.
When it comes to effective outdoor Atlanta billboard advertising, it helps to have the right connections. That's what Atlanta Billboard Connection is all about. Atlanta Billboard Connection will deliver your advertising message utilizing a variety of billboard outdoor media. From Atlanta billboards and digital billboards to poster billboard showings, mobile billboards, malls, transit, taxi tops, airport displays, movie theaters or one of the many other form of out of home advertising, your message will be delivered with the lowest cost per thousand impressions. Products & Services Atlanta Billboard Connection levels the playing field. We have relationships will all of the outdoor billboard companies and Out-of-Home media companies, large and small, in order to get you, our client, the best rates and available locations while offering you the most advertising choices. We specialize in Billboards in Metro Atlanta including Marietta billboards, Kennesaw billboards and Georgia billboards.
Call Us Today! 770-391-8528 Billboard Connection…We Deliver Results!
Georgia – Atlanta Georgia Billboard Company
Atlanta Billboard Connection Best Selling Outdoor Advertising and Out of Home Advertising Media:
Atlanta Georgia Mobile Billboards
Atlanta Georgia Billboard Printing
Atlanta Georgia Large Format Printing
Atlanta Hartsfield Airport Advertising
Atlanta Georgia Mall Advertising
Atlanta Georgia MARTA Transit Advertising
Adairsville Georgia Billboards
Buckhead Atlanta Georgia Billboards
Cartersville Georgia Billboards
Douglasville Georgia Billboards
Downtown Atlanta Georgia Billboards
Fayetteville Georgia Billboards
Forsyth County Georgia Billboards
Holly Springs Georgia Billboards
Lithia Springs Georgia Billboards
Midtown Atlanta Georgia Billboards
Powder Springs Georgia Billboards
Sandy Springs Georgia Billboards
I85 Atlanta Georgia Billboards
I75 Atlanta Georgia Billboards
I20 Atlanta Georgia Billboards
I285 Atlanta Georgia Billboards
I985 Atlanta Georgia Billboards

Billboards Atlanta Article of the Week:
College billboards capture captive highway viewers
Colleges and universities in Missouri are snapping up billboards all over the state and even buying them up in neighboring states, like Georgia.  They know these billboard campaigns could be a vital part to getting their names in front of parents trying to decide the best place to send their college bound kids.  To find out why they are trying to reach as many eyes as possible, click here.
Billboards Atlanta Article of the Week:
Sports Fans Suddenly Have a Reason to Stare At Atlanta's Billboards
Have you seen the Fox Sports South billboards?  Ten billboards around Atlanta are live streaming scores and headlines…quite helpful to the roving sports fan!  For the full article on these up to the minute billboards, click here.
Billboards Atlanta Article of the Week:
Local Company puts Atlanta Billboards to Good Use! Have you ever wondered what happens to a vinyl billboard advertisement when the campaign is over? Companies are popping up all over the country to answer that question with a recycling solution.  Billboard companies in Atlanta now have a local option so they can go green.  They simply send their used vinyls to the Gorilla company who then turns them into a variety of usable products.  For more information, click here.
Billboards Atlanta Article of the Week:
Billboard Helps Attorney Get Out of the "Rat Race" For more than a decade, Atlanta attorney Tamela Adkins was a contested divorce attorney in Buckhead.  When she tired of the rat race and decided to take her practice to the suburbs, she found out first hand how effective Atlanta's outdoor  billboard advertising can be.  Her decision to offer a $499 uncontested divorce on an Atlanta billboard advertisement on I-85 helped launch her business and her income back to the level it was in Buckhead.  To read the full article, click here.
Billboards Atlanta Article of the Week:
Big Market, Small price Atlanta might not be the first place that comes to mind when considering large markets for billboard advertising, but according to local media buyers, it is the best priced! It's no secret that Atlantans spend a lot of time on the road with exposure to hundreds of billboards…with over 5 million people in the metro area and surrounding counties, Atlanta's billboard market is one of the country's best priced out of home advertising markets around. There are nearly 3,000 static billboards and over 200 digital boards in Atlanta alone.  Putting your company's logo or product on one of these boards allows tens of thousands of people to see what you have to offer!
Not to mention the thousands of visitors who fly to Atlanta for meetings and conventions. Hartsfield-Jackson Atlanta International Airport also offers a wide variety of advertising options.  The airport greets travelers with signage at gates, concourses, and near escalators, signs suspended from ceilings, window signs, underground shuttle signage, and ads in executive club lounges.  Hartsfield-Jackson Atlanta International Airport is the world's busiest airport with 95.5 million passengers in 2012.
This content has been rewritten from an article by Toni Fitzgerald  in Media Life Magazine. **
Posted: 10:38 a.m. Wednesday, May 22, 2013
Billboard publicizes Atlanta first responders' fight for raise
Atlanta first responders billboard ATLANTA —
First responders in the city of Atlanta are using billboards in their fight for a pay raise. A sign in northwest Atlanta reads "First to respond, last to get paid." The sign also says the city council received a 52 percent salary increase. A group of police, firefighters, dispatchers and civilian employees is behind the campaign. Atlanta Mayor Kasim Reed offered police and firefighters a 1 percent raise last week, but the group said it wants at least 5 percent.
Billboards demand raises for Atlanta police, firefighters
Posted: May 21, 2013 5:04 PM EDTUpdated: May 21, 2013 6:17 PM EDT
By Morse Diggs, FOX 5 reporter
ATLANTA -The wives of Atlanta police and firefighters have put up billboards telling Mayor Kasim Reed and the Atlanta City Council to give their spouses a pay raise.The group of wives held fundraisers to pay for the billboards to send that message to City Hall."We mean business. We are serious about getting our first responders and dispatchers a raise," said Kelly Uhlis, the wife of an Atlanta police officer.Under a plan announced by Reed last week, public safety officers would receive a 1 percent pay raise. Uhlis said that plan would only add a few extra dollars to his paycheck every pay period."My husband's check has gone down significantly. He has to work two to three extra jobs a week just to be able to make our bills," said Uhlis.She said those extra jobs cut into family time."The kids are asking for their dad. They want to know why he is not home. I have to carry — we as wives and husbands have to carry a lot of the battle on our own," said Uhlis.Reed has defended his commitment to public safety workers."When I came into office, I was facing a $48 million budget shortfall. I gave the police the first step increase that they had received – a 3.5 percent raise — in six years. The additional 1 percent means they would have gotten 4.5 percent since I have been mayor, in more than 3.5 years. Show me any leader who has done more for their police department than I have," Reed said.FOX 5's Morse Diggs notes that the year after the workers were given the 3.5 percent raise, workers gave back essentially 5 percent to help the city with pension contributions.Uhlis said that they'd like a minimum of a 5 percent raise.Wives of first responders are expected to lobby at City Hall later this week on behalf of their husbands.
Atlanta first responders post raise demands on billboards
Posted: May 21, 2013 10:22 PM EDTUpdated: May 22, 2013 8:25 AM EDT
By Veronica Griffin
ATLANTA (CBS ATLANTA) -Two billboards have gone up showing Atlanta first responders and their families are demanding raises.The digital billboards are on Northside Drive at North Avenue, and I-75/I-85 at University.The billboards were paid for by Atlanta police officers, fire fighters and dispatchers and their families.Kelly Uhlis talked to CBS Atlanta News about the billboards her husband is an Atlanta police captain."The mayor came out last Friday and said, 'We'll offer a one percent [pay] raise.' We're saying that's not enough, " said Uhlis.She joined in with the families of other first responders to put up the billboards that read: "First to respond, last to get paid. Atlanta City Council 52 percent pay raise, first responders?""They love their city, but they don't feel like the Mayor and city council love them back. They haven't been shown it," said Uhlis.Mayor Kasim Reed's office responded to CBS Atlanta News with a statement saying in part:"Under Mayor Reed's proposal for the FY 2014 budget, first responders would receive another 1 percent raise bringing their increase to 4.5 percent since he has been in office. We believe that in these tough economic times, the proposal shows mayor reed's commitment to fairly compensating the women and men who protect our city."Uhlis told CBS Atlanta News one percent isn't enough for the men and women who put their lives on the line every day."That' $10 to $15 extra to their paycheck every two weeks. So not even a half a tank of gas," said Uhlis.The group plans to hold a rally outside of Atlanta City Hall on Thursday and one on Friday at 9 a.m. The public is invited.
Billboards Atlanta Article of the Week:
Atlanta Digital Billboards Help Fight Crime! October 2013 The long arm of the law is going digital…The FBI is posting photos of their most wanted on digital billboards in Atlanta and around the county.  They say the results are remarkable!  What began as a one city test has expanded to over 40 states and officials say the billboards can be directly credited for solving over 35 cases in just 2 years. The Georgia Bureau of Investigation has a similar plan with the Outdoor Advertising Association of Georgia, which also is partnering with the FBI, says the billboard association's Executive Director Conner Poe. Click here for the full article.   Billboards Atlanta Article of the Month:
Billboards helping Gwinnett woman find kidney donor
By Tyler Estep (1992)
SNELLVILLE — Chances are, you've seen them by now.
Multiple shades of bright pink, the advertisements shine in the rotations of electronic billboards along Peachtree Industrial Blvd. and Cobb Parkway, and along interstates 85, 285, 75, 985 and 20. They're in Cumming and Norcross and Acworth and everywhere in between.
"Find a kidney match for Mandie," they've screamed for about a month. "Save her life!"
Mandie is Mandie Hale. She lives in Snellville, and she'll be 23 years old in April. She's been sick practically all her life after contracting E. coli at the age of 2, but is in very dire straits now.
Just this week, her graft, which helps keep her alive, stopped working. She now has a catheter in her groin for dialysis, and it's pretty much all she's got. Things are not good. She needs a kidney.
Soon.
"We're by no means giving up on her," Mandie's mom, Joanne Coats, said. "We had to do something. I told (doctors) that we weren't going to go down without a fight."
Doing something, in this case, constituted Coats calling outdoor sign company Fairway. The mother was interested in purchasing billboard space in Snellville and maybe Loganville, and inquired about the price.
Fairway did her one (OK, about a million) better.
They offered to put Mandie's ad up on every vacant electronic billboard slot they had, throughout the metro Atlanta area. The billboards have been up in 12 separate locations for about a month now.
"They don't even know us," Coats said. "They are just amazing."
Said Fairway sales manager Donna Stern: "After I heard her story, I thought, 'This is not about money.'"
Now it's time to get Mandie a kidney.
The 22-year-old, who lives with her fiance, had a kidney transplant in 2004, and, despite not adapting ideally to it, made it last for about five years. While in the process of getting back on the donor list, she started having blood pressure problems. That led to a hysterectomy, seizures and a stroke.
Her body is home to five or six particular antibodies that make it especially hard to accept a transplant.
"You don't ever hear her complain," Coats said. She's doesn't say, 'Why me?' ever. She just keeps going."
The billboards have undoubtedly helped bring in potential donors.
Coats said Mandie's living donor coordinator at Piedmont Hospital has received "hundreds and hundreds" of phone calls since the roadside ads started scrolling. It's hard to say if the actual donor has been found yet, because the process of determining a match can take a few months.
Those interested can call 404-605-2430.
Stern said her company plans to keep the billboards up as long as they can.
"There is no timeline," she said. "The objective is to help Mandie find a donor. So as long as we have space available, that's what we plan to do."
All Mandie and her family have left to do is wait and hope.
"This child has survived so much throughout her life," Coats said. "I told her she's not going to go anywhere."
Billboards Atlanta Article of the Month:
FoxSports South to launch live-streaming scores on billboards
The Atlanta Journal-Constitution
5:46 p.m. Monday, March 7, 2011 At least now you'll have something to look at besides the bumper in front of you. On Tuesday, Fox Sports South will start incorporating live-streaming data on 10 digital billboards across the Atlanta area. The outdoor advertising will have live Atlanta Hawks game scores, starting with the Lakers game on Tuesday, as well as Atlanta Braves spring training headlines directly from FoxSportsSouth.com. Live scores from Braves games will stream on the boards when Major League Baseball's regular season begins. Die-hard fans probably have their teams' schedules on the refrigerator. But Fox is trying to hit casual fans from as many angles as possible. "People are bombarded with messages in their day-to-day walk through life," said Michael Brouder, director of marketing and network presentation for Fox Sports South. "We're just trying to make it easier for sports fans to catch their teams." The network says it is the first in the Atlanta market and first among Fox's 18 regional networks to use the technology, which will blast scores for about 18-24 seconds per minute on 40-foot billboards. An eleventh billboard is coming near the merge of Ga. 400 and Interstate 85. "Fox has tons of sports products here in Atlanta," said Brouder. "But it's also a lousy traffic town. Our goal here is to have people as they're driving home and let them know the game is on." Fox worked with billboard companies including CBS, Clear Channel, Lamar Advertising and Olympus Media to design the streaming program. "Each of the vendors that we're dealing with have been so cooperative," Brouder said. "They've made it very easy." Digital billboards are eye-catching, but they have been controversial. A number of cities have banned them to try to force drivers to focus on the road. The Outdoor Advertising Association of America says high-tech digital billboards do not raise the risk of accidents. The trade group said an engineering analysis of three years of accident data in the Cleveland area showed no statistical relationship between digital billboards and accidents. In a 2009 study, the American Association of State Highway and Transportation Officials said digital billboards "attract drivers' eyes away from the road for extended, demonstrably unsafe periods of time."
Billboards Atlanta Article of the Week:
City council mulls expanding digital billboard ordinance
The Marietta City Council will discuss expanding the area where electronic LED billboards are allowed at tonight's round of committee meetings. Marietta's current zoning rules prohibit any new billboards from going up in the city unless they are within 100 feet of Interstate 75. But in April, the council started discussing options for expansion along Cobb Parkway and the 120 Loop. A 2009 revision of the sign ordinance specified that new LED billboards capable of displaying a rotation of multiple messages could be erected on I-75 in a combined effort to decrease the overall number of signs within the city. The strategy eliminated 23 structures, totaling 23,412 square feet of signage, according to compiled reports by Shelby Little, the city's urban planner. Councilman Jim King said the ordinance accomplished the goal of the "swap-out type program," so it is time to expand to Cobb Parkway where there are few homes and limited side-street access, similar to an interstate. King added the original focus on the high traffic area of I-75 was the best place for businesses to access potential revenue. Brian Binzer, the city's director of development services, said there are limited opportunities for billboards left on I-75, due to minimum distance requirements between the signs. A rule requiring a 500-foot distance between a new billboard and any residential property makes the 120 Loop ineligible for further billboard development. "I hope allowing more advertising on U.S. 41, like in Acworth and Kennesaw, will cause more billboards to be taken down inside the city," Binzer said. Tonight, Little and the Planning and Zoning Department will ask the City Council to clarify the intent of changing the ordinance. Is it only to convert existing structures to new technology or is it to permit the building of traditional non-electronic billboards? King said the council's Finance/Investment Committee asked city staff to draft an ordinance that would continue to reduce the overall number of billboards. "That is the one and only goal," said King. Little's report estimates 13 structures on Cobb Parkway can be converted to digital panels, eliminating 52 existing boards. A city of lights The issue of outdoor advertising has traditionally sparked a debate between economic interests and community appearance. King said although it is a matter of opinion, "most people view a large number of billboards as clutter." King added that he recognizes the importance of advertising to help local business, but the City Council's goal is better commercially because it allows for more advertisers at one location using up-to-date technology. A small company is able to pay a percentage for the cost of renting a billboard as one of many messages that loop on the display, King said. That is not possible for stationary advertisements, which King said are posted for long periods of time and require more effort to manually change. King adds the LED billboards are better for promoting special events around Marietta. Marietta owns the land where a static board is located at the intersection of Cobb Parkway and North Marietta Parkway, near Six Flags White Water park, according to King. An agreement with the company who owns the board allows the city to display information, which would be more beneficial if it could be updated frequently, King said. "The city could actually show multiple events a month," King said. Smaller electronic boards Binzer said the existing ordinance prohibits animated signs, which includes graphic effects like fading and quick movements. In an effort to lessen the interference with traffic, digital messages cannot blink, and an image must be displayed for 10 seconds before moving to the next one, Binzer said. Tonight the Finance/Investment Committee will also discuss allowing small electronic message boards, which are digital advertising banners that are banned in Marietta. "They are the same technology, just on a different scale," Binzer said. He said there have been some exceptions that pre-dated the code, such as the Strand Theatre on the Square, and approval of electronic messages would include restrictions on where the boards are permitted. For instance, Binzer said that many churches desire to broadcast events through this type of electronic signage, but these locations are often in residential areas. Little's report stated that large billboards are operated by companies dedicated to managing advertisements, unlike small digital displays, which are typically owned by independent businesses that are less experienced with signage rules. She said Marietta does not currently have the testing equipment or staff to enforce the regulations if electronic message boards are approved.
© mdjonline.com 2013
Billboards Atlanta Article of the Week:
Despite resident concerns, mayor OKs LED signage
KENNESAW — Despite objections from six county residents, Mayor Mark Mathews cast the deciding vote Monday night to push an electronic billboard site on Cobb Parkway one step closer to reality. The Kennesaw City Council was unanimous in its desire to bring the Green Roof Inn into the city, but when it came to approving a variance that would allow for an LED billboard on the northeast corner of the property, it split. The council voted 2-2, with council members Bruce Jenkins and Cris Eaton-Welsh against, to approve the variance with conditions. The mayor cast the deciding vote in favor. The council voted unanimously to rezone the property from county general commercial to city general commercial and to annex the 1.8 acres from Cobb County into the city. Owned and operated for the last 13 years by Arun Patel, the 40-bedroom, two-story hotel is on Cobb Parkway near Jim Owens Road. Though Kennesaw's planning commission voted 3-2 to recommend the variance be denied, Zoning Administrator Darryl Simmons took the unusual step of recommending approval with the condition that construction on the billboard is completed within five years or the variance is voided. In addition, the final design of the billboard must be approved by both the planning commission and the mayor and council prior to issuing sign permits. At the meeting, Simmons acknowledged the possibility of constructing the billboard was part of an incentive package to come into the city. The council also unanimously rezoned and annexed two neighboring properties west of the motel, which includes Shemin Nurseries. "The applicant has not at this time selected a billboard company that would spearhead the design," Simmons said. "The stipulation allows the planning commission to look at the final design to make sure that the intent of what we're trying to do is in compliance." Mathews said the condition sets a "time clock" on the property owner, rather than just allowing for a variance that follows the land. Simmons said the existing tree line on the property will absorb some of the anticipated glare from the electronic billboard, which is about 200 feet away from the nearest home on New Rutledge Road in unincorporated Cobb. The city has standards for billboards, LED technology and illumination and height requirements, which the applicant will be held to, he said. In unincorporated Cobb County, a company looking to install an LED billboard must remove three full-size non-electronic billboards as part of the requirements, or remove six half-size billboards, spokesman Robert Quigley said. Councilwoman Cris Eaton-Welsh asked why the planning commission denied the request. Simmons said a majority of the members had questions about the final design, including height and level of illumination. The nearest LED billboard is 2,100 feet away on Cobb Parkway at Watts Road. Welsh said she previously had a home on Main Street, about 500 feet from that billboard. "In the winter months, it completely illuminated our entire front yard," she said. "That is a significant concern for me." Councilman Bruce Jenkins said he could clearly see Kennesaw Mountain from the hill where the sign would be located. By not following a sign moratorium the city voted on in 2010, Jenkins said the city would be "sending a mixed signal" to residents. Welsh echoed his sentiments regarding the moratorium. "We knew that we set the tone for this community," Welsh said. "Now, we want to bring in another digital billboard and give them a variance and be very poor neighbors from what I see to Cobb County residents at the expense of trying to annex at any cost. … I would absolutely love to have them in the city, but I don't want to do it at the expense of putting in a billboard." Mathews argued that the purpose of the moratorium was to give the city a chance to revise its ordinance governing digital billboards. "That moratorium was in place so we could draft an ordinance and we could adopt standards and incorporate and regulate the use of digital billboards within the city limits," he said, noting the moratorium has since been lifted. Councilman Tim Killingsworth said it was "shortsighted" to think the city was voting on a billboard, as the variance would only allow Patel to pursue the option. Patel would still need approval from not only the city, but likely also from the Georgia Department of Transportation and Cobb Department of Transportation. Cheryl Durham, who lives in a home adjacent to the property, was one of six nearby residents who spoke out against the sign variance. Durham said she believes the billboard will be an obstruction and worried her investment of $25,000 into renovating her home would be diminished. "I'm just concerned mostly about my investment and the possible change," she said. Harold Hill, who lives with Durham, said he did not want a billboard directly behind his home with the lack of a visual barrier. "Less than 200 feet? Ain't that much of a borderline," he said of the distance between his home and the billboard. "In the wintertime, that's nothing." June Rathbone, another neighboring resident, called LED billboards an "eyesore" and a potential safety and health risk. "If you're already on your cellphone and you're driving it is a huge distraction. It is a huge danger," she said. Rathbone said she lives with chronic headaches and believed the electronic lights may trigger seizures. "There are patterns, there are lights, that if I look at them too quickly, I can feel myself going into a seizure," she said. "And I'm only one person with a problem." Krisellen Bass Wilson said she can see into the motel's first floor windows from in her house. Wilson went on to say on weekends, she sees headlights through her blackout curtains. "That makes me wonder the impact of those LED billboards," Wilson said. The applicant, Arun Patel, said the purpose of requesting the variance was to see whether it would be worth investing the money to look into getting an LED billboard because he wanted to see if the council was comfortable with the installation. "We don't know if we have got the opportunity even," Patel said. "Before we consider something and bring it to the panel for approval, we are going to work on that first, how we can minimize the illumination of the sign." In other business, the Kennesaw Youth Council made a presentation to Suzie Thrash, Kennesaw Mountain High School faculty adviser and wife of councilman Bill Thrash, and North Cobb High School faculty adviser Deborah Tumins, for their dedication to the program. Thrash told the audience that "time is coming near" for her husband, who is in the final stages of terminal cancer and was unable to attend the meeting, She asked everyone to say a prayer for her husband. "If he could have been here, he would have really loved it," she said. "We thank you all so much for everything."
© mdjonline.com 2013
Billboards Atlanta Article of the Week:
Cutting trees for billboards
4:00 pm September 26, 2013, by tsabulis The recent lifting of a statewide injunction has opened the door for advertisers to clear trees on state-owned land that blocks their billboard messages. A billboard lobbyist says it will help businesses create jobs, and the advertising industry will fund future beautification projects.
Signs help economy
*By Conner Poe For years, Georgia had a  policy regarding roadside vegetation. Some trees could be removed, while others couldn't. As a result, thousands of signs became fully obstructed or difficult to see. Sign owners had to make a decision to either erect signs above the trees or have a stranded investment. Industry leaders worked with stakeholders to pass a measure in 2011 that was respectful to environmental concerns and to those looking to advertise community attractions to travelers. Under the new law, provisions have been adopted to lower skyscraper billboards and strengthen obscenity standards. Old signs can now be removed by the industry through an exchange program, saving the state and taxpayers the costs of removal. Most important, the 2011 law will produce millions of dollars for beautification projects funded by the industry. Essentially, outdoor advertisers will fund the planting of new trees for the right to remove obstructing vegetation. We fully expect more trees will be planted through the use of beautification grants than removed through vegetation management permits. Permitted community plantings are protected by this law. The law is clear in that all existing permitted community plantings cannot be touched. New plantings are allowed and encouraged, provided they're not designed to obstruct billboards. A wide variety of decorative trees and other vegetation used in beautification projects do not grow to a height that would obstruct billboards. The billboard industry looks forward to working with local groups to ensure that existing and new state-permitted plantings are protected. Let's not forget these signs stimulate economic activity by promoting business, destinations and attractions — which mean jobs for Georgians. Businesses advertise on billboards because they drive consumers to their stores. Obstructed signs are ineffective in serving their purpose. Billboard advertisers believe the signs ensure that travelers stay longer and invest in local economies. Conner A. Poe is executive director of the Outdoor Advertising Association of Georgia. *This article was edited and some content removed.* <a href="https://plus.google.com/116646710312975433817″ rel="publisher">Google+</a>